Valentine's Day Marijuana with .Mic

Valentine's Day Marijuana: Weed chocolates, massage lotion and more goodies for your loved one
By Miles Klee 

If you're a bit of a pothead, you probably forgot today was Valentine's Day until you woke up on Tuesday. Heck, maybe you even had to be reminded by the bouquet of flowers on a co-worker's desk. But here's the good news: If your partner is as into marijuana as you are, it's easy to give them the gift of green — and I'm not talking about money.
Cannabis Lube
Finally, when you're ready for the main event — and if you have a vagina — treat yourself to a few sprays of Foria, an "all-natural sensual enhancement oil designed specifically for women." Weed makes sex better in all kinds of ways, of course, but this is the only way to specifically get your genitals stoned (while keeping your head perfectly clear). 
How does it make you feel down there? According to reviewers: "super relaxed," "tingly" and "something like a crazed animal in heat." Sounds like true love all right! Since this stuff is oil-based, though, you can't use it along with a latex condom.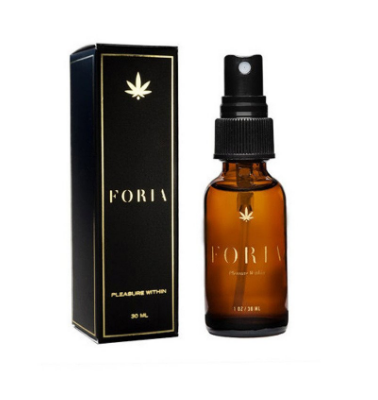 For the full article: https://mic.com/articles/168633/weed-goodies-you-need-for-valentines-day-marijuana-gifts#.OqOPXvTRG
###